CONNECTING
HEAD, HEART, & HOME
Our Motto
Real Estate Is About Connection
Often times real estate can involve so many variables and factors that some real estate agents don't want to accept the full challenge. They would rather be a piece of the home buying puzzle rather than a true guide for the entire process. Our teams motto of Connecting Head, Heart, and Home speaks to a higher level of service. We are committed to you. We provide service that says 'We are here for you every step of your real estate journey!'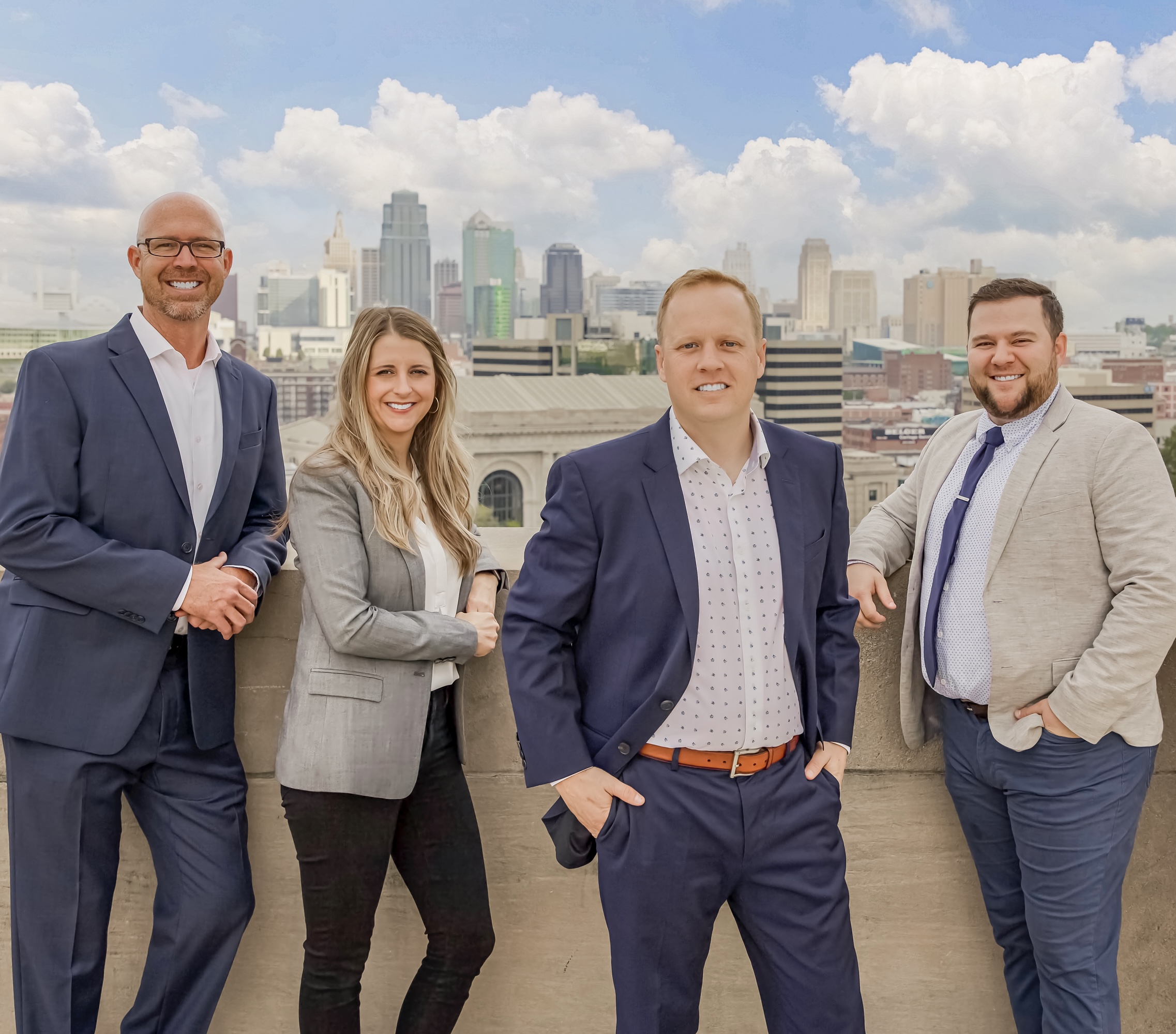 Neighborhoods
Click Map To Explore KC Neighborhoods
Testimonials
What People Are Saying About Us
"As a first time home buyer my wife and I were so glad to work with Paige. She made sure we didn't feel like a burden and led us through the home buying process with kindness and confidence. Paige was quick to answer questions, calm our nerves, and work with…"
"Our experience purchasing a home with Paige Jenson was great! As first-time home buyers, we knew very little about the process of buying a home and Paige was extremely helpful guiding us along the way. In the midst of a wild housing market and strict COVID…"
"The experience we had with Austin was truly amazing. He helped us sell our home and buy our new home. Austin was very responsive and helpful in the process. We had to act quickly in the current environment and were able to secure our new home at a great…"
"I have bought 2 houses and sold 1 with Austin. He priced our offers and sale perfectly, we got exactly what we wanted all 3 times. He is an OUTSTANDING realtor who is not only knowledgeable and kind, but incredibly available. He has a great team and they…"
"Austin was amazing to work with! He is tremendous at what he does and puts your family first to ensure you are able to get the home that you love. He will never pressure you and will remain calm through the entire transaction. Austin is amazing at what he…"
"We were extremely lucky to have Austin Short by our side while we moved from Wichita to KC this year. He was very knowledgeable about the market and helped us land a perfect house for us in Johnson County. If you are looking for a realtor, Austin is the guy…"
austinshortgroup
Happy Buyer! They hugged me today when they realized they got their dream home! Great Hug!
kcmagicscott
Beautiful house. If they need a magician at their house warming party...i know a guy. 🙂
austinshortgroup
Hold Up! Yep, Go Back! Read it again! That's right I wasn't
@joelthomason
and
@cindyathomason
agent when they bought my listing 4 years ago. At the time they had to navigate a sudden move back to Austin, TX. They called me based on how I handled that transaction and asked me to represent them on their sale. It was such an honor to help them find success and help minimize the stress involved in that sudden move. Then at the end of last year as the review talks about, I helped them again as they were moving back to KC from Austin, TX. The Thomasons were able to purchase an amazing home in their target area and I couldn't be happier for them! This whole story of helping Joel and Cindy is truly a testament to some amazing things God has done in my career. I don't talk about faith stuff a bunch on my business page but this relationship is a testament to Joel and Cindy putting their trust in me and in God to come through during some very tricky and challenging housing/life situations. God answered the call each time and he showed off in the process! It was such an honor to have a front row seat to it all!
#review
#godisgood
#clienttestimonial
#realestate
#realtor
#realtorlife
Helpful News And Advice
The Blogosphere
Stay informed on all aspects of home buying and selling with articles that provide you the advice you need to give you the edge in any market!