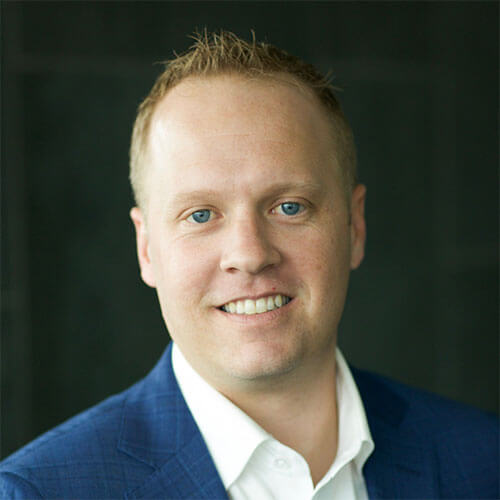 Austin Short is the proud leader of The Austin Short Group. A team of agents who's focus is on serving their clients with the highest integrity and with the highest level of real estate knowledge to achieve excellent outcomes for their clients home buying and selling goals. Austin success as a realtor has brought him the distinction of being a member of The Leading Edge Society for Berkshire Hathaway in both 2017, 2018, & 2019. In 2020 Austin and team were awarded the honor of Presidents Circle Gold by Berkshire Hathaway for total GCI and overall production of nearly $20,000,000 in closed volume. This production also awarded The Austin Short Group the designation of being ranked in the top 1% of all real estate agents and teams by the Kansas City Business Journal for closed Volume in 2020. Austin fosters a real estate experience that is informative, caring, fun, and rewarding. He lives in Overland Park with his wife Jancis. They have three sons who keep them busy with sports, bike rides, and many other exciting adventures.
What People Are Saying
"The experience we had with Austin was truly amazing. He helped us sell our home and buy our new home. Austin was very responsive and helpful in the process. We had to act quickly in the current environment and were able to secure our new home at a gr
…
eat price. He guided with us through the entire process to ensure a successful and timely close. Our current home needed some updating before putting on the market. Austin did not disappoint! He exceeded our expectations with all of the guidance around updating the house and getting it ready to list. His recommendations were very helpful and allowed us to complete the project timely and on budget. He hired an amazing photographer to take spectacular pictures of our home setting it up for a successful showing. Through his amazing efforts we accepted an offer over asking. I know without him, we wouldn't have received such an amazing offer. During both the buying and selling processes, he always made time for us. We felt so comfortable with him during the entire process as no question was too small. His experience as an agent is invaluable. We would highly recommend him to anyone looking for a truly amazing realtor."
"I have bought 2 houses and sold 1 with Austin. He priced our offers and sale perfectly, we got exactly what we wanted all 3 times. He is an OUTSTANDING realtor who is not only knowledgeable and kind, but incredibly available. He has a great team and
…
they really do go the extra mile!"
"Austin was amazing to work with! He is tremendous at what he does and puts your family first to ensure you are able to get the home that you love. He will never pressure you and will remain calm through the entire transaction. Austin is amazing at wh
…
at he does and you will not go wrong with him on your side. Keep up all of the great work Austin!"
"We were extremely lucky to have Austin Short by our side while we moved from Wichita to KC this year. He was very knowledgeable about the market and helped us land a perfect house for us in Johnson County. If you are looking for a realtor, Austin is
…
the guy for you!"
"Austin was terrific helping us find our home! With a short timeframe (only one day to look), he found multiple properties for us to see while keeping our budget, space requirements, and specific areas in mind. We found a home that is perfect for us!
…
We just moved in and are loving it! We've worked with multiple realtors over the years and Austin is truly the best we've had! We wouldn't hesitate to recommend him to anyone who is thinking of buying or selling a home. Thank you for your time and patience as you worked through all of this with a couple 'oldies'!"
"Austin and his team were one of a kind and exceptional in helping me through my home buying experience here in KC! I relocated with my company to Kansas City from Houston at the end of last summer and had a tight deadline to make my transition. From
…
the start of the process to the end, Austin made the experience effortless and seamless. His knowledge around the area was second to none and he was readily available 24/7 with any questions I had and was always quick to respond! He knew I was under a tight deadline with my move and went above and beyond to help find my perfect condo in downtown and got me closed all within a 4 week timeline! His expertise and knowledge made my experience so much easier and I wouldn't hesitate to recommend him and the team to anyone looking in the KC area!"
"Thank you to Austin Short for helping make our first home buying experience so easy! Austin is extremely knowledgeable and was always quick to answer any question we had. He provided input on the areas we were interested in and made sure to check all
…
the boxes on our want/need lists, while keeping our budget top priority. If you are looking to buy or sell - we highly recommend using the Austin Short Group!"
"Austin Short is a "one of a kind" realtor! He was fantastic to work with in buying our new home and selling our previous home. His commitment to his clients goes well past the sale of the home. He has been instrumental in helping us with our new hom
…
e!! He is a trusted realtor who truly cares about you long after your home sells! We can't say enough positive things about our experience with Austin!!"
"Austin was incredibly helpful with both selling our house and buying a new one. He was great at getting our old house looking picture perfect before selling and helped us in getting the price we wanted. Then he was super patient when it came time to
…
pick the perfect house for our family."
"Austin is the best realtor we have worked with by far! He was extremely knowledgeable and went out of his way to meet us and meet with people for us while we were living out of state. We highly recommend Austin and wouldn't think of working with anyo
…
ne else in the future!"