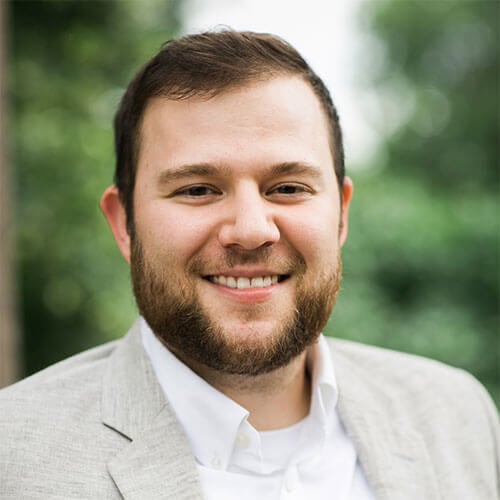 Garrett Smith lives in the west Waldo Neighborhood of Kansas City with his wife Kaitlin, and son Judah. Garrett graduated from KSU in 2015 and in 2018 from Moody Theological Seminary. Growing up in south KC has given Garrett a life long love for the KC community and those who live here. He enjoys all things sports. Golfing is one of his favorite pastimes, as frustrating as it may be! He sees real estate as a service and strives to serve his clients on their real estate journey with the highest level of integrity and care.
What People Are Saying
"Garrett is full of energy, eager to show and plan for both buying and selling. He had great availability, performed all the tasks of submitting bids, receiving bids and assisting with inspections and inspection results in a knowledgeable, efficient,
…
and timely manner. Most of all, he is a very nice, friendly guy who is very enjoyable to spend time with looking at houses and planning to sell houses. I highly recommend him as a realtor!"
"Honestly, I couldn't have been happier with our first time home buying experience. Garrett truly out did all expectations we had. We are very grateful for his help during the process! He is just so kind and so caring too."
"Garrett helped my husband and I find our dream home! We were looking for a home on acreage that we could grow into. He does a wonderful job of showing diverse properties based on what you may be looking for; for example an apartment in the city, a fa
…
rmhouse in the country, or anything in between. He cared for us, genuinely listened to our desires, and went above and beyond to ensure that we were starting our next chapter in the home of our dreams. I can tell this process means more to him than simply finding you a house. He is right there to walk the journey of creating a home with you. We have been blessed by him and would recommend him to all!"